Fiesta Mode?
Here at Spiffy, we like to have a little fun, and what says fun more than CONFETTI!!! And what deserves confetti?? Making a sale!!!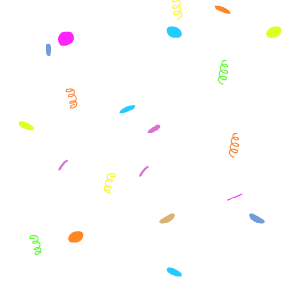 Want to add a fiesta to the standard Spiffy Thank-You pages? Just hover over the Spiffy logo on the dashboard until the Fiesta button appears, and then click it.

Now all of the Spiffy Thank-You pages will throw a small party when an order is placed!
Not seeing the 'Fiesta' button? Just hover a little longer... ;)


If you have been throwing a Spiffy Fiesta for a while, but need to end the party for a bit, just hover over the Spiffy logo on your dashboard until the 'End Fiesta' button appears. Click it and the party will "lay low" until you are ready to kick it back off!


*NOTE that Fiesta Mode will only work with the standard Spiffy hosted thank-you pages.